Costa Rica Destination Wedding | The castle of oz
Dreaming of a Costa Rica Destination Wedding that feels like a fairy tale?
Look no further than The Castle of Oz. We're here to help you craft your perfect destination wedding and make your special day truly unforgettable.
Imagine exchanging vows within our exclusive castle, surrounded by Costa Rica's lush jungle and captivating ocean views.
Nestled on the Pacific coast, The Castle of Oz is a sanctuary designed for the celebration of a lifetime.
This luxury mansion is renowned for its stunning location, elegant decor, and abundant wildlife. With two enchanting waterfalls, ocean vistas, beach access, and remarkable venues, your wedding day promises pure magic.
Experience an extraordinary wedding at The Castle of Oz, where exceptional service and world-class facilities ensure your day is truly enchanting.
Make sure to visit About The Castle for more Info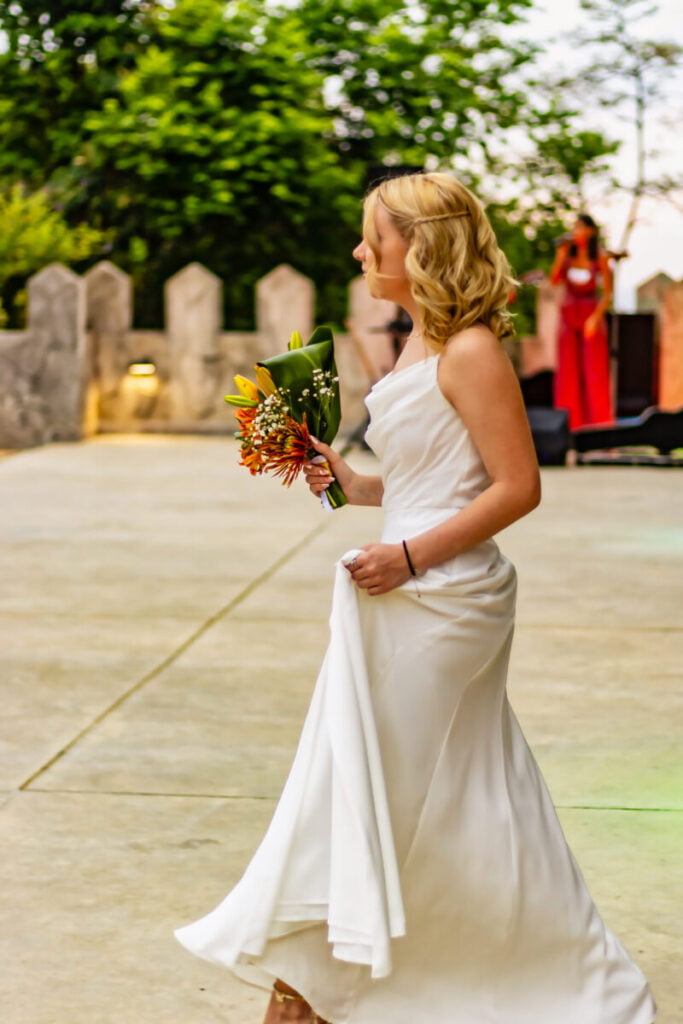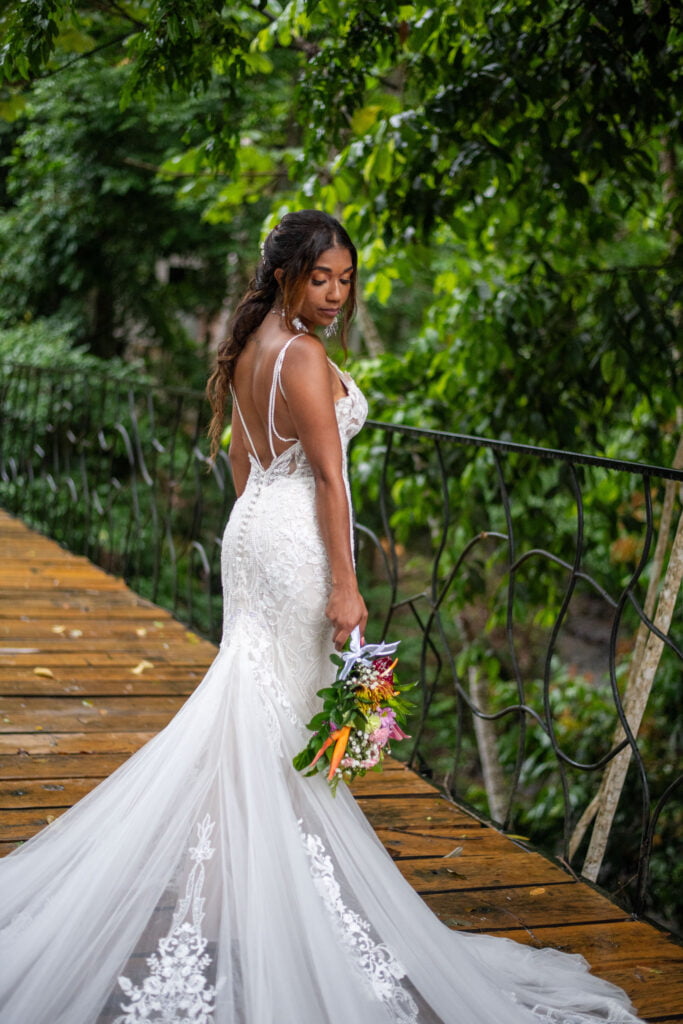 Plan Your Costa Rica Fairytale Wedding
Nestled on the tropical Pacific Coast, The Castle of Oz stands as one of the best wedding venues in Costa Rica, presenting an ideal location for those looking to elope in Costa Rica. As one of the premier Costa Rica wedding venues, we ensure a luxurious and exclusive retreat, perfect for weddings, elopements, vow renewals, or honeymoons.
Guests at The Castle of Oz are treated to mesmerizing views overlooking the Pacific Ocean, encapsulating the charm of destination weddings in Costa Rica.
Our sunny tropical beach, paired with our inviting pools and sun deck, positions us among the top places to get married in Costa Rica.
Plan your fairy tale wedding with us, and discover why we're hailed as one of the premier destinations for getting married in Costa Rica.
COSTA RICA DESTINATION WEDDING
Experience a seamless beginning to your wedding in Costa Rica with our transportation service to and from the airport.
Complementary Shuttle Services
To make your Costa Rica destination wedding experience hassle-free, we offer a dedicated shuttle service, with a driver available from 12 pm to 12 am.
Your safety and privacy during your marriage in Costa Rica are paramount to us. Benefit from our round-the-clock security service
Our unique pool area is perfect for those looking for unique places to get married in Costa Rica. Dive into our expansive pool, relax in the hot tub, or marvel at the cascading waterfall, all set against the backdrop of our 120-seat amphitheater—ideal for intimate Costa Rica wedding ceremonies.
The entire Castle of Oz is equipped with high-speed fiber optic internet, ensuring you can share every precious moment of your Costa Rica wedding experience with loved ones
Our on-site culinary team is available to whip up delectable breakfasts and lunches on request, adding a culinary touch to your wedding in Costa Rica.
The Castle of Oz isn't just a property; it's a sanctuary of luxury in the heart of the Costa Rican jungle, perfectly designed for those wishing to elope in Costa Rica.
With the capacity to welcome up to 18 guests, our castle boasts 7 uniquely themed bedrooms, each resonating with vibrant color palettes and equipped with air conditioning for utmost comfort.
Each of these bedrooms offers the indulgence of a king-size bed, ensuring restful nights after days filled with wedding celebrations. For added opulence, two of the bedrooms feature elevated full-size beds. Luxury is redefined in our rooms, each complete with a private bathroom.
The master suite floor stands as a testament to opulence. Immerse yourself in relaxation with a two-ton bathtub, artfully carved from local rock.
Experience the wonder of a waterfall shower and step out onto the Lenai/balcony, where panoramic ocean views will leave you enchanted. It's truly a magical setting for a wedding in Costa Rica.
At the Castle of Oz, your destination wedding in Costa Rica goes beyond the ordinary.
Elegantly designed to blend seamlessly with its lush surroundings, the castle champions eco-friendliness.
Featuring a state-of-the-art solar power lighting system and an efficient rainwater harvesting mechanism, your stay here not only assures luxury but also ensures harmony with nature, making it one of the best wedding venues in Costa Rica.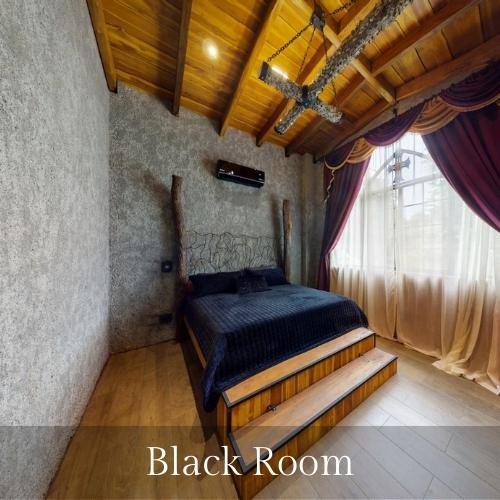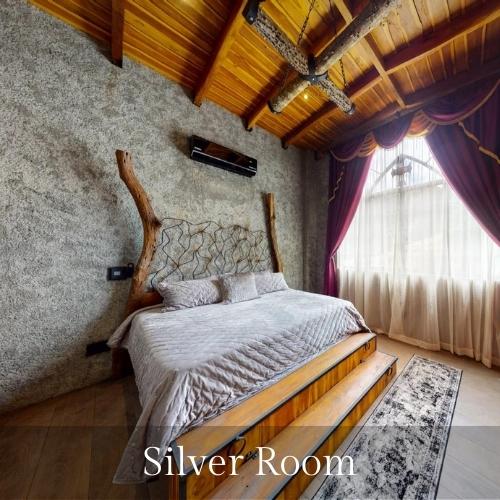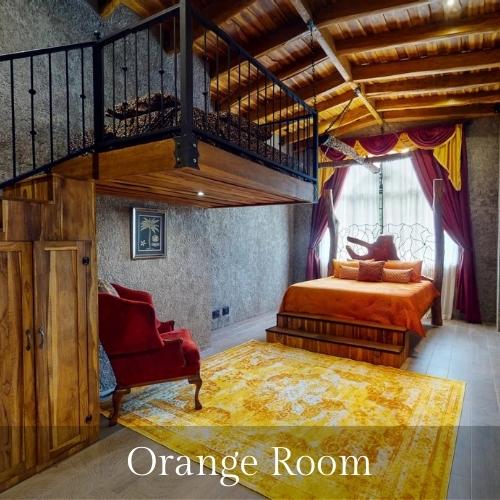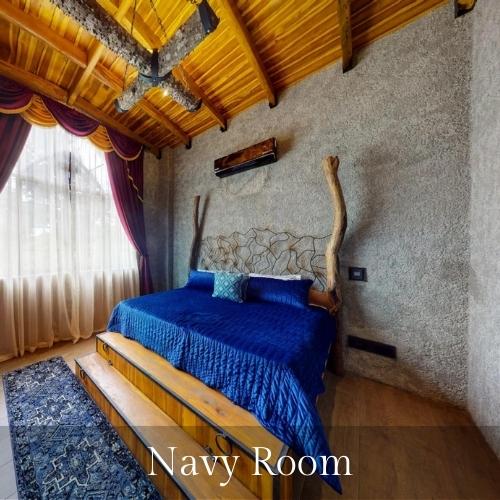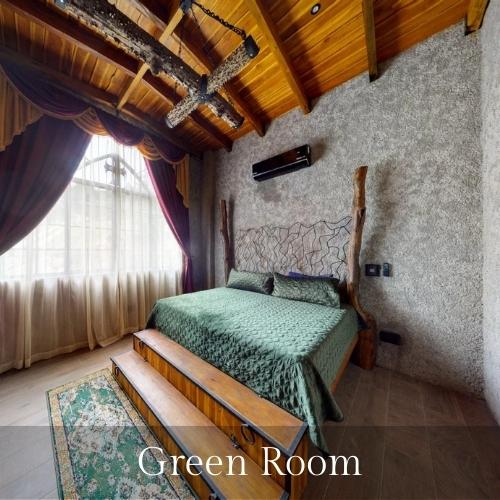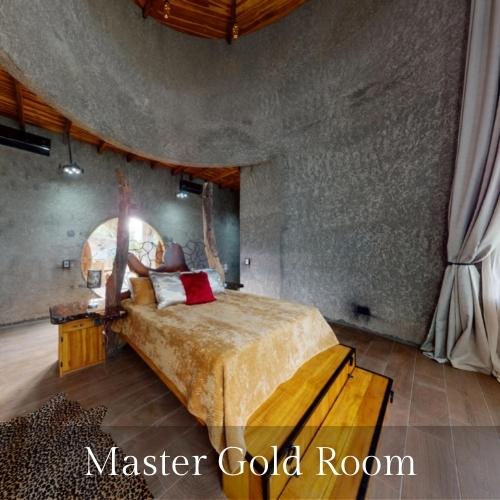 YOUR COSTA RICA JUNGLE WEDDING VENUE: CASTLE OF OZ
Imagine getting married in Costa Rica, where the backdrop for your vows is nature in its purest form.
The Castle of Oz is a beacon of serenity, nestled amidst the lush tropical jungles and blessed with a choir of singing toucans and playful capuchin and squirrel monkeys.
The grounds flourish with an array of fruit trees, adding to the vibrancy of this unique wedding venue.
Its prime location offers more than just a touch of nature.
Overlooking the vast expanse of the Pacific Ocean, the Castle promises breathtaking ocean views, making every moment at your destination wedding picture-perfect. Truly, the Castle of Oz stands as one of the most enchanting places to get married in Costa Rica. Find the newest most inspiring ideas for your special day in our Wedding Blog.
Imagine saying "I do" in a place that feels like a world away, weaving through…